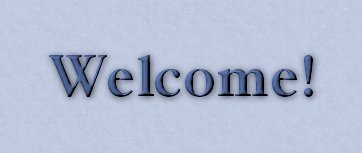 I'm going to try and give beginners some very basic Animation Shop Information.
With this tutorial I'll just show you how to launch the
Animation Program in Paint Shop and then how to launch the
Animation Wizard for basic graphic animating.
The PSP version I am using currently and screen captured for this
tutorial was Paint Shop 7. In different versions of Paint Shop
there could be differences, but usually similar enough to follow in all
versions.

First Go to File in your paint shop and scroll down until you see Jasc Products.
By now if you are familiar with computers and Paint Shop you know that the little
arrows next to a name or program indicate more listings. So click on Jasc Software
Products and other options open. Click on Launch Animation Shop, as
shown below.
Animation Shop will open as a separate Program. It looks very similar
to your Paint Shop Program, once opened. Below is a screen shot of the
left side top of it.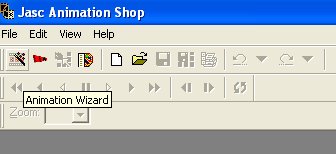 You will notice the first icon on the toolbar is like a moving wand.
This is the Animation shop's Wizard. Click that on to run the wizard.
I've circled it below for you.

By now you've probably also realized that when you run your
cursor over items on your toolbar - text will appear telling you what
the tool is. You could also go to File and scroll down the Animation
Wizard and click it on or just click your shift key and A key
together, while in Animation shop.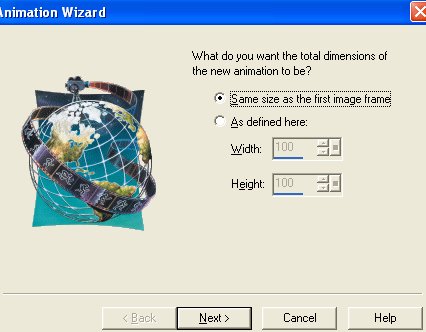 Above is the window that will open once you click on your
Animation Wizard.
For most animations with the Wizard, you can accept the
defaults and click next, then add your graphics, and finish.
In the next basic tutorial I will walk you through a simple
animation using the wizard.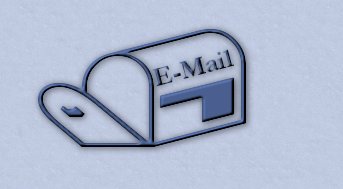 ~~~~~~~~~~~~~~~~~~~~~~~~~~~~~~~~

This was created with PSP 7 ~ download a trial version.
~~~~~~~~~~~~~~~~~~~~~~~~~~~~~~~~
Check our main Tutorial page for new Tutorial listings at
~~~~~~~~~~~~~~~~~~~~~~~~~~~~~~~~
[Care][Help][Parlor][Storme Central] [Millennium] [Storme II][Den][Yard]
[Garden][MadCat][Patriotic Porch][Study] [Patch] [Attic] [Ring] [Vacation]
[Furship] [Designs] [Adoptions] [Halloween][Birthday] [Loft] [Snow] [Shelf]
[Island] [Hostess] [AdotptionPorch][cards and services][Banners] [Ring]
[Graphics][Lists][Award] [Links][Garden Friends] [Haunted Courthouse]
[Fireworks][Cat [Add link] [GOF angels][GOF gallery] [Library][Tutorials]
~~~~~~~~~~~~~~~~~~~~~~~~~~~~~~~~
Our New Site Index is at Storme Millennium Index.
~~~~~~~~~~~~~~~~~~~~~~~~~~~~~~~~