Color Basics Tutorial
Part II
╩╩╩╩╩╩╩╩╩╩╩╩╩╩╩╩╩╩╩╩╩╩╩╩╩╩╩╩╩╩╩╩
How to select colors in Paint Shop Pro
In Paint Shop Pro and similar Programs you will have a color palette,
like the one above. To choose your color you would click on the
dropper tool in your tool bar, as shown below.

Now, your pointer or tool is your dropper. Click on any color in the pallette and
that color will appear in the box above the palette, as in the graphic below.
If you click with the left side of your mouse the foreground color will be
selected. If you click with the right side of your mouse, the background
color will be selected.

Now, if you want to customize your color more, click on one of the squares and a
window will open.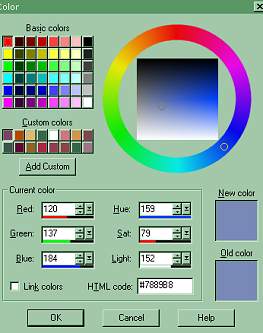 You then click on in the square or you can change your color by clicking on the
circle around the square. You can change it through the numbers at the
bottom of the box also.
╩╩╩╩╩╩╩╩╩╩╩╩╩╩╩╩╩╩╩╩╩╩╩╩╩╩╩╩╩╩╩╩
You can choose colors for your web pages this way also. When
you find the color of your choice, look at the bottom box in the above
window, where it says HTML Code. The number that appears in
that box is your chosen color and you would put that number into
your web page HTML.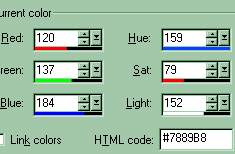 If you like a color you've seen anywhere, you can bring the picture
into paintshop. Click the dropper on the color, and then click
on the box, where the color is above your palette. The window opens,
and you copy that number onto your web page.
There are many color charts around the web, if you do not wish to select
them with a Program.
Not every color will show in all browsers and or may look different.
A link for basic colors that will show in all browsers is at RSH web services.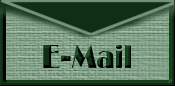 Return to Part I
How to Select Colors in Programs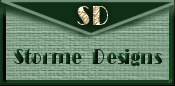 ~~~~~~~~~~~~~~~~~~~~~~~~~~~~~~~~

This was created with PSP 7 ~ download a trial version.
~~~~~~~~~~~~~~~~~~~~~~~~~~~~~~~~

[Links][Care][Help][Parlor][Storme Central] [Millennium] [Storme II[Den][Yard]

[Garden][Patriotic Porch][RealEstate][Study][Patch][Attic] [Ring] [Vacation]

[Furship] [Add link] [Designs] [Adoptions] [Halloween][Birthday] [Loft] [Snow]

[Lists][Island] [Hostess] [Banners] [Shelf][Graphics] [Game] [Awards]

[cards and services][Samples] [Graphics 2] [Storme Cards][Library]][Cat]

[Samples]Loft2][Haunted Courthouse][AdotptionPorch][Tutorials]

[Garden Friends][Island2][Webring]GraphicII][[Index][Fireworks]

Colors were last changed on January 18, 2004.

This tutorial's classroom is at 50 megs..