The Kitchen Desk
Below are recipe cards you can copy and print out.
I read that an easy way to print them out is to insert about
three or four of them in Microsoft word or a similar program,
then print.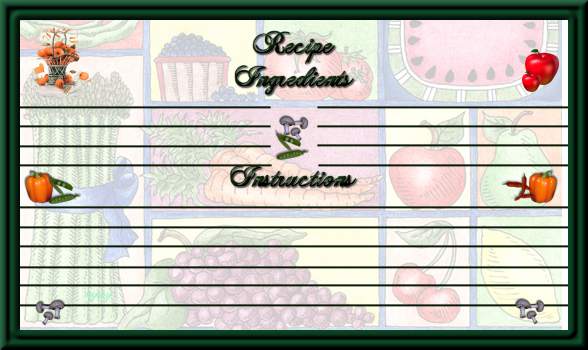 There are a few cards creating a longer loading time. This page is graphically heavy.
The rest are at the Recipe Pantry to save loading time.
They are different sizes for your preference.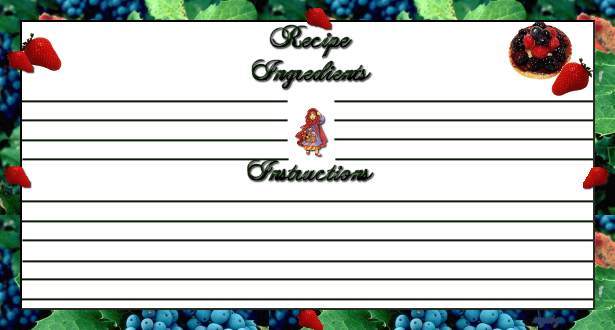 Remember to always right click and save the graphic to your
own computer or disk.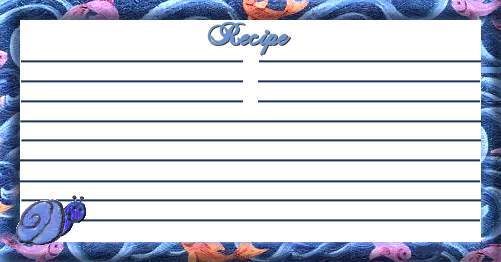 Left some with less graphics and one plain if you prefer. Would also
make a good second page, if can't fit on the back.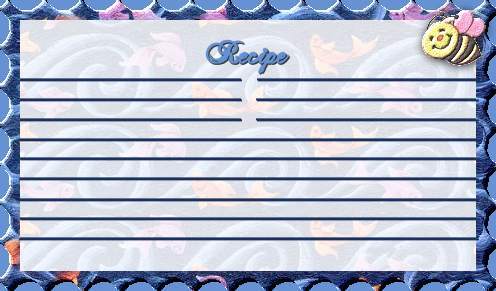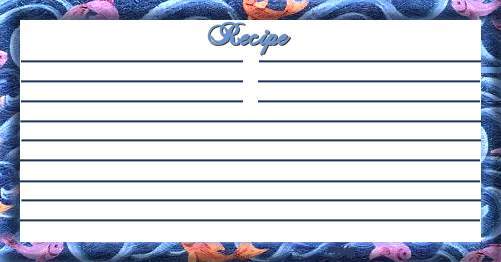 Another page of cards is at The Pantry.

If you use any of our graphics, we'd appreciate a link back.

If you would like a unique card exclusively for your use, please visit our
business site, Storme Designs.
[Care
]
[Help]
[Parlor]
[Storme Central]
[Millennium]
[Storme II]
[Den]
[Yard]
[Shelf]
[Game]
[Garden][MadCat][Patriotic Porch][Study] [Patch] [Attic] [Ring] [Vacation] [Furship][Gifts]
[GOFgallery][Designs] [Adoptions] [Halloween][Birthday] [Loft] [Snow] [Lists][Island] [Hostess]
[GOF Birthday][Knot][web services][[AdoptionPorch][Banners] [Ring] [Graphics][Award][Quilt]
[GardenFriends][Links][Garden Friends] [Haunted Courthouse][Library][Tutorials][Cat]
[Welfare][GraphicII]Add link][Anniversary][GOFangels][Postcards]Fireworks][Island2]

Cards were re-filed on March 14, 2004.
3226
Cards can be viewed through 50 Megs.