The Haven's Porch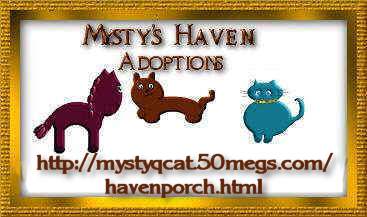 For your convenience I have placed a name next to our adoptions.
~~~~~~~~~~~~~~~~~~~~~~~~~~
The graphics on these page are all my creations and a link must
be provided back to either this page
http://mystyqcat.50megs.com/havenporch.html
~~~~~~~~~~~~~~~~~~~~~~~
You can use a certificate with the link or just the html.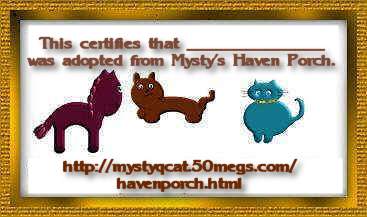 They can be resized and names can be added to the character or
the Adoption Certificates.

Layla
Patch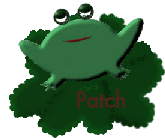 Trusk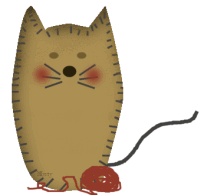 Calico
Lufferly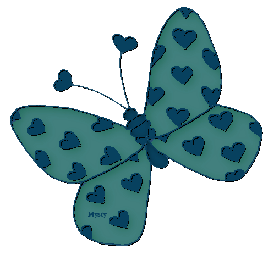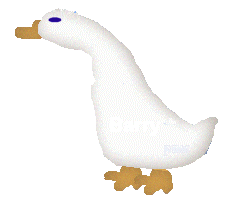 Barry
Toppy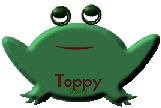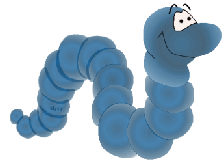 Ferdinand
If you have any questions, or would like a name placed on any,
just use the email link below and ask. Please place the word Adoption in the
subject line, because we delete unknow mail.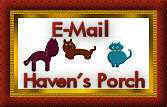 If you use any of these
we would appreciate your letting us know. Also we will be
listing links of the Adoptee's and their pages.
~~~~~~~~~~~~~~~~~~~~~~~~~
Back to The Haven, page one - a couple of animated ones are there,
or on to The Condo, page three.
These are originals by Storme Designs. If you would
like something created exclusively for you, please visit our
business site at Storme Designs.
[Links]
[
Care
]
[Help]
[Parlor]
[Storme Central]
[Millennium]
[Storme II]
[Den]
[Yard]
[cards and services]
[Garden][MadCat][Patriotic Porch][Study] [Patch] [Attic] [Ring] [Vacation] [Furship] [Add link]
[Designs] [Adoptions] [Halloween][Birthday] [Loft] [Snow] [Game][Island] [Hostess]
[Stratford][Banners] [Graphics] [Lists][Award] [Library] [Shelf]
This page was edited on May 19, 2003.
Adoptions found a home through 50 megs.